With our offer we would like to interest all those providing rehabilitation services: treatment facilities (outpatient, hospital, sanatorium), sports and fitness clubs, wellness and spa centers, resorts, hotels, as well as individuals and organizations intending to undertake this kind of activity.
Delivery by 12 weeks from the date of signing the contract.
As part of its offering, CREATOR Sp. z o.o. guarantees the training of treatment personnel in its own centers with many years of experience in systemic cryotherapy services, as well as the training of technical personnel in the use of the cryochamber. We provide a 24-month warranty, warranty and post-warranty service. The investor himself enters into an agreement on the terms of supply of liquid nitrogen as the walking medium in the cryochamber.
CREATOR Sp. z o.o., having many years of experience in running Prevention and Rehabilitation Centers, provides services in the field of developing technical assumptions related to the location of the cryochamber in the facility owned by the Investor, as well as the organizational scheme, rules of operation and equipment of a non-public health care facility, enabling the effective and efficient provision of comprehensive rehabilitation services, including commercial ones and those financed by the National Health Fund.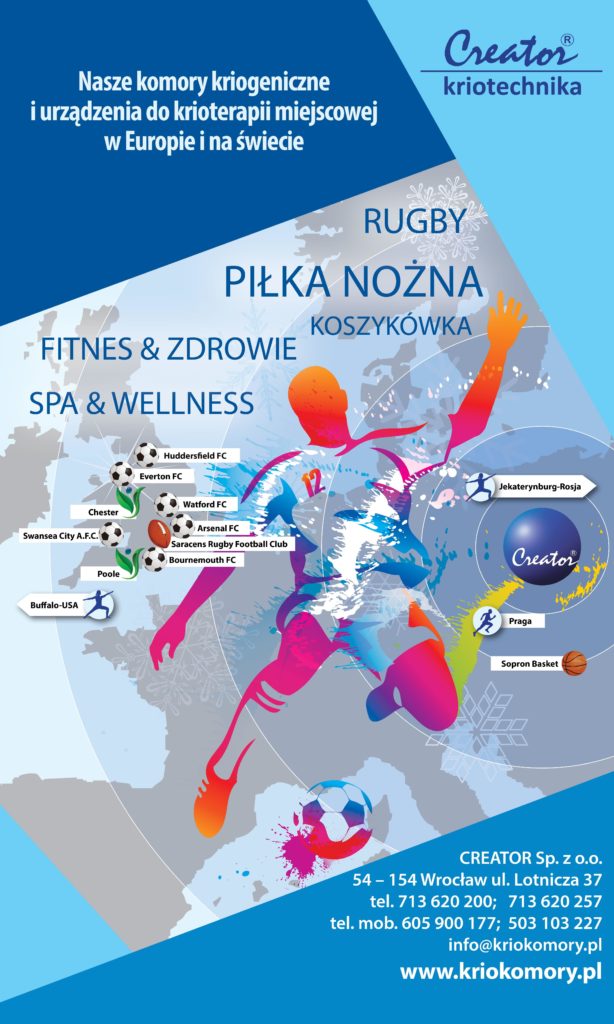 Selected locations of cryochambers completed by Creator Sp. z o.o.